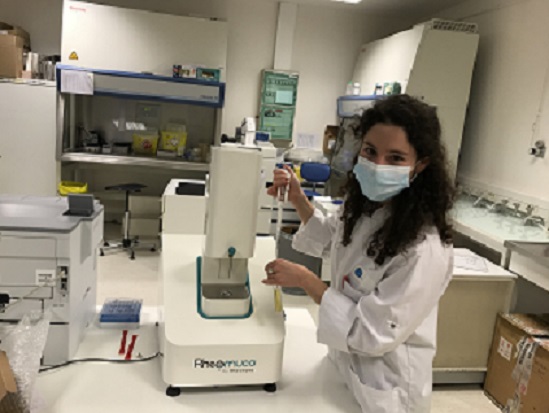 Rheomuco supports the development of new and innovative molecules to improve health
Taking the molecule from discovery to new treatment is a long and complex journey filled with many obstacles. We know that every stage of a clinical trial can be crucial in the drug journey.
Choosing mucus rheology as biophysical marker, you will gain a simplified and reliable measurement to assess the efficacy of your drug. In addition, we offer applicative support at all clinical stages:
Phase I
Phase II
Phase III
As a secondary endpoint, mucus rheology helps to understand the drug effects in time: how mucus production changes during the first period of intake? what is the dose effect? after how many weeks a steady state effect is reached? is there a long-lasting effect after wash-out period?
How can Rheomuco integrate your clinical trial?
Phase I is a critical phase where the drug will be tested in people for the first time. Testing sputum rheology at this stage will help you understand how the new molecule interacts with sputum.
Your clinical development is showing great potential, it is time to enter into proof-of-concept. During this Phase II, biomarker and endpoints play a crucial role to determine the benefit of this new and innovative treatment.
In the specific case of muco-obstructed patients, mucus rheology offers an effective biomarker. Beyond efficacy assessment, rheology provides a new understanding of the drug dynamics and potential events: mucus drought, over secretion, life span, effects on several weeks.
You are inching closer to getting your treatment to the market. During phase III Rheomuco will help comparing the activity of the new treatment against current standard treatments for muco-obstructive lung diseases, to build claims and to position your next product on the market.
Muco-obstructive diseases includes but not limited to:
Chronic Obstructive Pulmonary Disease (COPD),
Cystic fibrosis (CF),
Primary Cilliary Dyskinesia (PCD),
Severe asthma,
Bronchiectasis
Other mucus-related diseases
Rheomuco is a plug and play laboratory device, you can install it in all your clinical sites and obtain your analysis in less than 5 min!